Maritime Museum
Close to the Cruise Terminal and the city centre of Rotterdam The collection of the Rotterdam Maritime Museum, which spans six centuries of Dutch maritime history, is among the largest and finest in the world.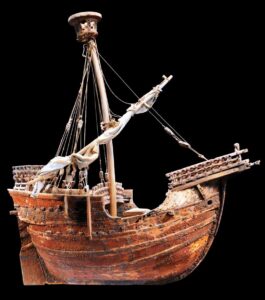 The Mataró-model
The Mataró model, the icon of the collection This oldest ship model in Europe is over 600 years old and was built with incredible precision. It is the only three-dimensional model of a 15th-century cargo vessel. It also happens to be the type of vessel that made the first-ever circumnavigation of the world, led by Portuguese Ferdinand Magellan in 1519 1521.
The original vessel was about 18 metres long and 9 metres wide. It had a draught of approximately 4 metres and could take some 100 tonnes of cargo on board.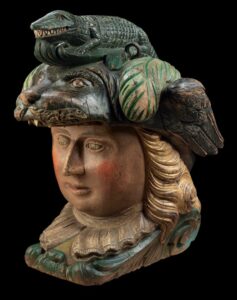 A rudder head
Hercules watched over the helmsman's shoulder Many vessels from the 16th and 17th centuries had a rudder with a decoration carved in wood, a so-called rudder head. These vessels were steered by means of a tiller attached to the rudder; the rudder head sat on top of it. This particular rudder head probably represents the Greek mythological hero Heracles (Hercules in Latin). This beautiful rudder head is very large in size and faces forward, giving the helmsman the comfort that Hercules is watching over his shoulder.
(This piece was donated to the museum by Gottfried Carel Eduard Crone)..