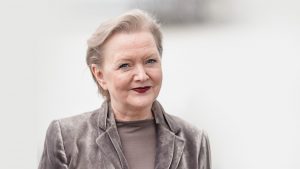 Spring is around the corner and people react with renewed energy, hope and smiles. So incredible encouraging and makes interacting with passengers and ship's crew and officers even more rewarding. Recuperating from passed years, positive and energizing interconnection is exactly what we all need.
The cruise industry and passenger traffic over the world's oceans has a long and outstanding history that we all can be proud of. Exactly that history will be celebrated this year with the 150 th anniversary of Holland America Line. The company started on 18 April 1873 in Rotterdam at that time with passenger and small parcel freight from Rotterdam to New York. A liner activity that would remain for decades.
Passenger ships sailing the oceans have contributed and inspired to many new things and experiences. Anything from people moving to new places elsewhere in the world as to new endeavors, businesses and introduction of new products such as food and even cocktails.
Until this date this is the case, now with beautiful cruise ships traveling the oceans, even spearheading on environmental improvements. It is remarkable and inspiring to be allowed to be part of such a great industry. A BIG thank you from all of us in Rotterdam.
Mai Elmar
Executive Director
Cruise Port Rotterdam